On 25th of Januari a lot of stuff happened in the past. In 1348 for example, a strong earthquake stroke the South Alpine region of Friuli in modern Italy, causing considerable damage to buildings as far away as Rome. Also, on this exact same date in 1879 The Bulgarian National Bank has been founded and, in recent times, it's the day of the first Emmy Awards being presented (1949), Idi Amin leading a coup becoming Uganda's president (1971), MER-B landing on Mars (2004) and the invasion of Iraq in 2003… But we guess you didn't know this: from today and this year on, it's been presented as International Papertoy Monster Day!
Reason for this joyful event is the launch of the much-anticipated book 'Papertoy Monsters', curated by Brian Castleforte and published by Workman, already topping the list of children's craftbooks worldwide. Obviously, we contributed to this book with two monsters: Grimp and Zwart, so get your copy before it's totally out of stock.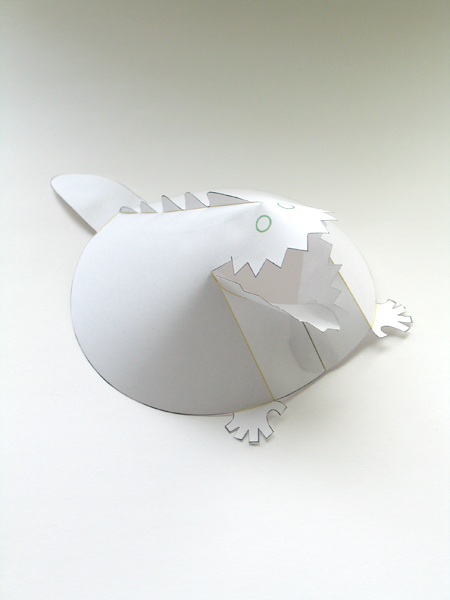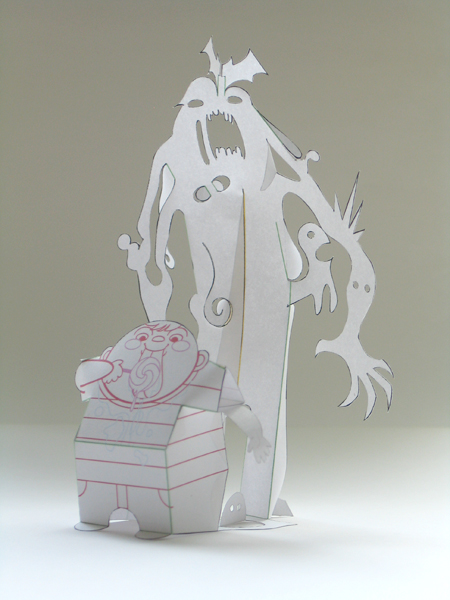 Mind you: these are monster-sketches (duh!). In Papertoy Monsters, all the 50 (!) colourful monsters are printed on both sides of the sheet, pre-cut and pre-folded, so you only need to pop them out of the book to glue them together. It will not get easier for you. Ever.